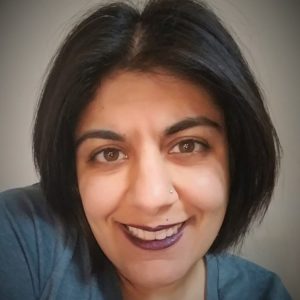 I'm an Assistant Professor in Communication and African and African Diaspora Studies at Boston College.  I'm also an Assistant Professor (by courtesy) in the Boston College Law School. I serve as a Visiting Consultant with Microsoft Research New England's Social Media Collective as well. In 2016-2017, as an AAUW Postdoctoral Fellow, I taught at UC Davis School of Law. My interdisciplinary work draws on methods in rhetoric, media studies, Critical Race Theory, Ethnic Studies, and critical/cultural studies. I am particularly interested on issues related to race, law, and popular culture (mostly television and social media), and with particular focus on the racial histories of intellectual properties and, relatedly, topics such as yoga, Marshawn Lynch, and Prince Rogers Nelson. I was previously a faculty member in the Department of Communication and Culture at Indiana University and Affiliate Faculty Member in the Center for Intellectual Property Research at the Maurer School of Law.
I hold a Ph.D. in Communication from the University of Washington, a J.D. from Emory University School of Law, and an LL.M. in Intellectual Property Law and Policy from the University of Washington School of Law. From 2007 – 2009, I clerked for Chief Justice A. William Maupin of the Supreme Court of Nevada.  I also hold a B.A. in International Relations, with specializations in Western European Studies and Environmental Economics, and a B.S. in Psychology, both with Honors, from Michigan State University.
My ongoing book project, entitled The Color of Creatorship: Intellectual Properties, Racial Scripts, and the Making of Americans (under contract at Stanford University Press) investigates the historical relationships between copyright, trademark, and patent law and the articulation of (white) citizenship. I am also interested in policy issues surrounding intellectual properties, particularly copyright and fair use, as well, especially as they intersect with social justice issues. I have published articles in The Quarterly Journal of Speech, Communication and Critical/Cultural Studies, Communication, Culture & Critique, and several law journals. My writings have taken up issues of race in the contexts of trademark law, high fashion, yoga, and Black Twitter.
I previously founded, managed, and served on the Board of Directors of the Washington Debate Coalition, a non-profit organization dedicated to promoting debate in the State of Washington.  You can read more about my work with that organization and the public facing work that I do related to race and intellectual properties under Public Scholarship.
For additional information about my academic work, check out my CV or Research page.
You can read about my latest (and poorly documented) culinary (mis)adventures and sometimes my academic musings at my food blog, Quotable Potables.